It seems that the ICT LEA offices in Doncaster and Swinton (Manchester) have been hit by some sort of malware infection. It's not altogether clear where this came from but the feeling is the rogue software was introduced into the network by an infected pen-drive.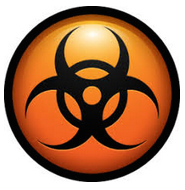 Malware has corrupted my photos of my young children, a handful of photos remain but the rest just have an orange icon. There is a page asking me to access a tor page to pay the ransom, I haven't done anything about it, just turning the laptop on occasionally and hoping it's gone away!!! It happened about 3-4 years ago and hasn't gone away!
I've had my external hard drive (Toshiba 500gb) for a month and yesterday it ceased to power up. This was at the same time that I got a warning message telling me that my computer hard disk had been infected with a malware virus. The blue light is not flashing and there's no sound coming from it. Yesterday it ejected itself from my computer and did not work anymore. I've tried plugging it in to different computers and cables. What I'm really concerned about is the data on it, but if it possible to recover the hard drive itself as well that would be great.
I recently got a form of malware on my computer and i disinfected it using a malware cleaning tool from off the internet. After the program had run it told me to reboot my computer. I did this but not the laptop doesn't make it past the start up screen, I took it to a local laptop repair guy who said the laptop needed to be re built. He managed to remove the hard drive to keep holiday photos and videos which I wanted that were on there.
Malware can be a real annoyance and sometimes it can unfortunately ruin the data on your hard drive. A useful article about how to detect and remove malware can be read at http://www.techradar.com/news/the-best-free-malware-removal-tools.