Several LEA admins have reportedly that some student systems are running ever more slower, which is impacting on server availability across the academic network. Rather than rebuild the system, I advise Tech Support teams to run some hard drive diagnostics as I've found that the latest batch of hard drives received as not as good as previous batches.
Mechanical failure – nothing unusual preceded it. It happened as I was playing a game, everything slowed down and then the clicking started. Failed to boot up past the Asus logo after that. It goes without saying that the HDD is incredibly important to me – please help!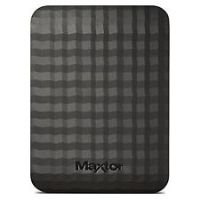 The problem I am facing is that my external hard drive (Samsung Portable M3 1 TB) does not appear on "my computer" window (so I cannot access it) although it appears in "device manager".
I have plugged in the external hard disk drive to 3 different computers and the outcome was the same as above stated. Moreover, its power light is on when plugged in to any computer and the boot procedure of the computer takes too long when the external drive is connected. Also, if I uninstall the drivers of the external hard disk, the reinstallation fails since the connected hard disk is "partially" not recognized.
Furthermore, when the external drive is plugged in a usb port it makes a thin noise for about 4 -5 seconds as if it is trying to read out the data and then it stops.
Regarding the data stored on my external drive, their size is approximately 250 GB which I would like to back up in order not to lose them. I would appreciate if I could have a first estimation regarding the severity of my disk's problem and an approximate repair and data back-up cost.
My preference is to communicate via email rather than phone.
Macbook Pro 13″ Retina 2014 with 250GB SSD hard drive failed. Mac Store Covent Garden checked and could only boot from the store OS X the drive itself was not visible. Mac Store test highlighted drive failure and recommended Data recovery (yourselves and Kroll).
Prior to Mac Store test I tried Target mode (no joy) I tried download from Apple for OS X – first issue said hard drive needed formatting, second issue failed entirely to see it. Now only see Disk 0 and visibility of files but no access.
Could you email in the first instance as I cannot take calls easily at work.
I have a Drobo device connected to a Mac computer
I can't access my photos
In essence it's holding my photos to ransom
Could you help ?