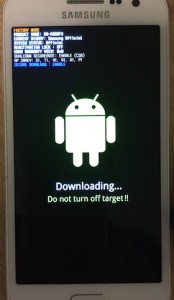 Hi Everyone,
Here I am with my first post of the New Year, and may I wish a happy new year to everyone.
Ok the break there were a spate of phone problems that were reported via the central IT Helpdesk. As the helpdesk was closed over Christmas, we are just getting around to answering these queries now. Some of the problems were quite common and I've listed them below together with links to the people we use to retrieve and restore the data to the phones when we can't.
Locked Nokia Phones
I have Nokia hand set model 5230. I have forgotten my personal pin code. It's now permanently locked. But I have very important text massage in my mobile. Which I don't want to delete. So I would like to know how to get those massages safely from my phone and also unlock it.
My Lumia 920 wont boot keeps restarting and displaying battery low. Was having problems before with it saying sim error so I would restart to fix.
Freezing / Locking. Would record video and when playing back at some point the recorded video would freeze then unfreeze.
Charging port was loose, progressively got worse with cable disconnecting. The most important thing to me is my photos and Video's. Anything else is a bonus.
The helpdesk has some limited success with Nokia phones – we can often retrieve newly deleted data but that's about it, so for more significant problems we tend to use the services of Data Clinic's Nokia team http://www.dataclinic.co.uk/nokia-windows-phone-recovery/
LG Phone In Boot Loop
I have an LG G4 phone which is in a continual boot loop. I need to recover about 1,000 photographs from it and my contacts if possible. Is this something that you can assist with and if so, can you give me a non-binding estimate. Also, the phone is only 5 months old so LG have said they will repair it but I just wanted to check whether anything that you would need to do to it would void the warranty. I can bring the phone into your London (Lombard St) office if necessary.
We have no LG skills at all on the Helpdesk and direct all enquiries to http://www.dataclinic.co.uk/android-data-recovery/
Deleted Images and Videos from Phone
I have accidentally deleted my what's app images and videos. I went into settings then storage and deleted the miscellaneous files. Are my what's app images and videos recoverable
My phone won't turn on anymore and it's been with a data company for over two weeks and they've said its suffering from electronics failure and they can't get my data as its bad apparently.
Is there anything you can do?
Both these posts don't mention the make of phone so I would suggest contacting the helpdesk via internal mail first, alternatively use the specialists at http://www.dataclinic.co.uk/data-recovery-from-mobile-devices-phones-tablets-etc/
General Note: The helpdesk are asked more and more about retrieving data from phones. Remember if you do use your phone rather than your workstation to create documents for work that you back your data up!